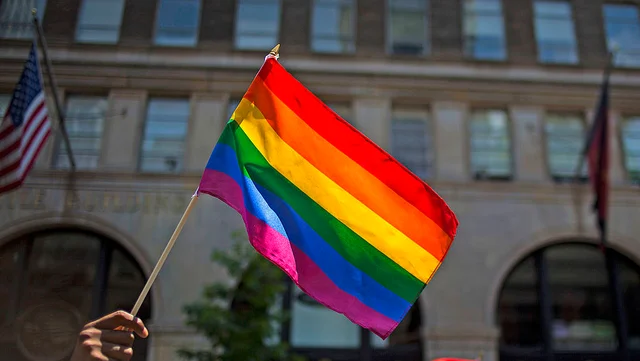 Catholic Bishop Thomas Tobin of Providence, Rhode Island, triggered an avalanche of outrage over the weekend after he advised Christians against participating in events related to Pride Month because they promote a culture antithetical to the teachings of Jesus.
Now, Tobin has responded to outrage — and he is not backing down.
What triggered the outrage?
"A reminder that Catholics should not support or attend LGBTQ 'Pride Month' events held in June. They promote a culture and encourage activities that are contrary to Catholic faith and morals. They are especially harmful for children," Tobin wrote on Twitter.
A reminder that Catholics should not support or attend LGBTQ "Pride Month" events held in June. They promote a cult… https://t.co/xlhA1wisKk

— Bishop Thomas Tobin (@ThomasJTobin1) 1559388682.0
The seemingly innocuous tweet that echoes traditional Christian values immediately generated outrage online, amassing nearly 100,000 responses by Tuesday.
What was the response?
The internet, along with Hollywood celebrities and politicians, rallied together to rebuke Tobin. Many voiced frustration over Tobin's claim that LGBT culture is "harmful for children."
"You know what's proven to be actually harmful to children..? The Catholic Church," one person said.
"A reminder of why religion is dangerous, sad & divisive. Doesn't your 'God' love everyone? And the track record of children being safe in the company of priests is hardly solid," another person said.
"Annnnd we wonder why there's a crisis in the Catholic Church. The countless accounts of sexual abuse by your priests is HARMFUL TO CHILDREN," another person wrote.
Actress Mia Farrow wrote:
@ThomasJTobin1 Kids are in far more danger at a catholic church than at a gay pride gathering.

— Mia Farrow (@MiaFarrow)1559485282.0
Rep. Ted Lieu (D-Hawaii) even chided Tobin:
Hey @ThomasJTobin1 of the Catholic Church: I'm Catholic & I don't remember Jesus saying anything about LGBTQ. But I… https://t.co/wE2JSVvJdq

— Ted Lieu (@tedlieu) 1559417854.0
While the vast majority of responses were of outrage toward Tobin, not all were negative.
"The Apostles were not silenced by the sin of Judas. All but one gave their lives for the sake of the Truth of Jesus Christ. His Excellency, Bishop Thomas Tobin has the courageous heart of the first Bishops. I stand with you, Your Excellency!" one supporter wrote.
(snip)
As a Catholic Bishop, however, my obligation before God is to lead the faithful entrusted to my care and to teach the faith, clearly and compassionately, even on very difficult and sensitive issues. That is what I have always tried to do — on a variety of issues — and I will continue doing so as contemporary issues arise.
As the gay community gathers for a rally this evening, I hope that the event will be a safe, positive and productive experience for all. As they gather I will be praying for a rebirth of mutual understanding and respect in our very diverse community.
*see full story by The Blaze