A man stabbed outside his family home died in hospital last night — making 2019 London's bloodiest year for more than a decade.
The victim, 33, was found with fatal knife wounds to his leg in Drake Road, Croydon, at 9.20pm on Sunday. His life support machine was switched off yesterday.
The killing means there have been 135 violent deaths in the capital so far this year, surpassing last year's total. It is the highest toll since 2008 when there were 154.
At the latest crime scene, a neighbour told how the victim's mother had been "screaming and crying" as paramedics battled to save him.
The neighbour said: "We tried to console her. They are lovely neighbours, we are in total shock. It happened practically on his doorstep." Another said: "I heard a dreadful blood-curdling scream. It was terrible. I will never forget that."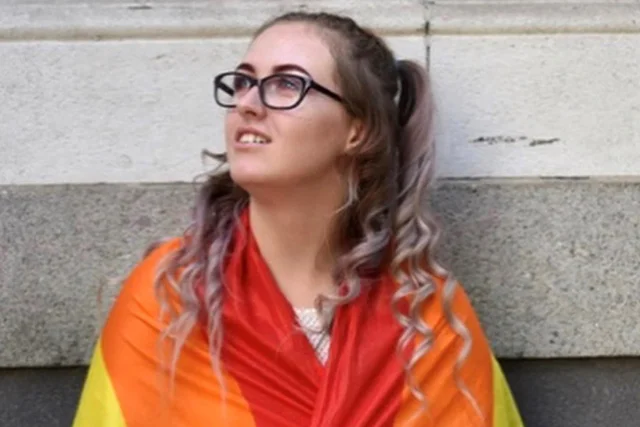 Another resident said: "It's utterly heart-breaking … the family have lived here for a long time, they're all very well loved." A forensic tent has been erected at the scene, a short street off Purley Way near Ikea.
Detective Chief Inspector Mick Norman said: "A man has tragically lost his life in violent circumstances and we need those in the community to help us in any way they can."
Scotland Yard fear that with two weeks left of the year the homicide toll could rise even further.
This year's bloodshed began within hours when Charlotte Huggins, 33, was stabbed to death in Camberwell at 4am on New Year's Day.
A week later, Jaden Moodie, 14, became the youngest victim when he was stabbed to death in Leyton.
In March, the nation was shocked by the murder of Scout Jodie Chesney, 17, randomly attacked as she sat with friends in a Romford park.
Dorothy Woolmer, at 89 the oldest victim, was found dead in her bedroom in Tottenham in August.
Perry Jordan Brammer, 15, became the capital's 100th victim when he was knifed in Broadwater Farm later that month. In October, Baptista Adjei, 15, was knifed to death in his school uniform outside Stratford shopping centre.
Last month Hakim Sillah, 18, was killed while attending a knife awareness course in Hillingdon town hall and Mohammed Usman Mirza, 19, was ambushed outside a tower block in Ilford, the 25th teenager to be killed. This month, Omani student Mohammed Abdullah Al Araimi, 20, was stabbed to death for his watch outside Harrods in Knightsbridge.
Lib Peck, director of the Violence Reduction Unit, said today: "Every death as a result of violent crime is a terrible loss, leaving families heartbroken and deeply affecting communities across London."
Siraad Aden, whose 17-year-old son Ayub Hassan was killed outside Waitrose in Kensington in March, said: "I can't watch the news anymore. Every day we lose a young person. London isn't safe any more. It's shocking the number of deaths but the killing is not slowing down."
Ms Aden, who left Somalia with her family for the "safety" of the UK, now volunteers with young people in prison to support them as they prepare for life outside. She said: "I don't want to see another mother crying or suffering. I can't take it."
Barry Mizen's 16-year-old son Jimmy was killed at a bakery in Lee in May 2008, the last year violence in London was as high as 2019. He and wife Margaret have since dedicated their lives to changing behaviour by travelling across the UK to talk to youngsters in schools and prisons. Mr Mizen said: "It's worse now than it's ever been. What on earth is going wrong? People are not born nasty. Most murders happen because someone's lashing out in anger without any thought for the consequences.
"We need to understand young people a lot more and a lot earlier. We can lock them up all day, but it won't change what's going on. Loads more money will not solve it, but a change of attitude can make a big difference.
"In life we all want to be wanted and loved. If you don't have that, that's where a lot of problems come from."
*story by The Evening Standard