Ten people were gunned down in Chicago in recent days during what is being called as the city's deadliest Memorial Day weekend since 2015.
The violence – which also left 38 injured – came despite Illinois' ongoing stay-at-home order asking residents to remain indoors "unless you work for an essential business or are doing an essential activity."
The Chicago Sun-Times' tally defined the Memorial Day weekend as beginning at 5 p.m. Friday and lasting until 5 a.m. Tuesday. In 2015, 12 people were killed over the holiday weekend, according to its reporting.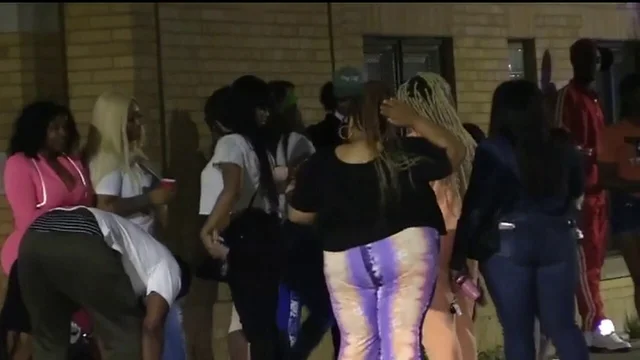 The youngest of those who died this past weekend was 16-year-old Darnell Fisher, who passed away at a hospital after being shot in the chest and arm in the city's South Side on Saturday night.
A weapon was recovered following that shooting and a person reportedly was taken into custody – but that individual was released without charges.
In the most recent fatal incident on Monday night, a 45-year-old man standing on a sidewalk in Garfield Park was hit in the head and torso by a shooter who was inside a white sedan, police say.
And on Saturday, another shooter opened fire at a group of people standing outside of a home in the West Side, striking four people whose ages ranged from 23 to 43. Antonio Gasaway, a 35-year-old who was among that group, later died from a chest wound, the Chicago Sun-Times reports.
Two other 15-year-olds were injured by gunfire in separate incidents.
Chicago police had increased patrols and community organizations deployed mediators to neighborhood "hot spots" to try stemming gun violence over the holiday weekend when it typically spikes.
Last weekend, six people were killed and 32 others wounded by gun violence throughout Chicago.
*story by Fox News