A Boynton Beach man robbed a Sally Beauty hair and beauty products store before a car chase and crash, police say.
Manuel Zamora Torres said he just wanted to feed his family, according to the arrest form.
Zamora Torres, 40, remains away from his family in Palm Beach County Jail. His bond is $20,000 on charges of armed robbery and aggravated fleeing with injury or property damage.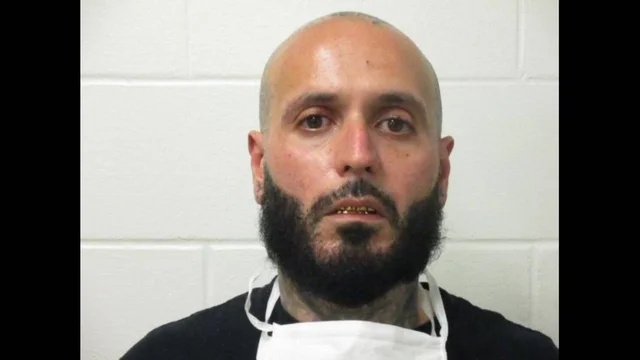 The arrest report says two May armed robberies at a Boynton Beach Walgreens involved a man with Zamora Torres' description and driving a white, four-door Infiniti. That's what Boynton Beach cops say Zamora Torres was driving when they caught up to him at a traffic light Saturday afternoon.
The Sally Beauty at 392 N. Congress Ave. had called around 2:30 p.m. to report a Hispanic man wearing blue gloves and a camouflage bandana robbed the store at gunpoint and left in a "white Audi Q50."
Upon spotting a white Infiniti Q70 at a light near the Sally's, two detectives wearing vests with "Boynton Beach Police" flanked the car with guns drawn and demanded Zamora Torres get out of the car.
Instead, Zamora Torres got out of the street.
"Zamora Torres ignored the commands, accelerated rapidly as he recklessly drove onto the sidewalk to evade detectives," the arrest form said.
He led them on a chase through the Renaissance Commons residential district, even crashing into another car before being surrounded at 1200 LaFlorence Cir.
The gun in Zamora Torres' car turned out to be a pellet gun. He said he didn't want to hurt anyone when he robbed Sally's, the report says.
"He added that he needed money because he was without work the last two months and has a family to feed," the report said. "He stated that was not an excuse for what he did and wanted to apologize."
*story by The Miami Herald