A police officer charged over the death of George Floyd has been released on bail after paying $750,000.
Thomas Lane, 37, one of three officers charged with aiding and abetting second-degree murder and second-degree manslaughter in Mr Floyd's death on May 25, was released from Hennepin County jail on Wednesday, sheriff's office records showed.
A fourth officer, Derek Chauvin, was filmed kneeling on Mr Floyd's neck in Minneapolis as he gasped "I can't breathe".
Chauvin has been charged with second-degree murder and second-degree manslaughter and remains in prison in lieu of $1.25 million bail. The other officers, Tou Thao and J. Alexander Kueng, remain in prison on a $750,000 bail.
A crowdfunding page had been set up to raise the money for Mr Lane's bail and was posted on social media, asking for PayPal contributions, his lawyer said. The page has since been taken down. It is unclear if any of the money was used as part of the bail payment.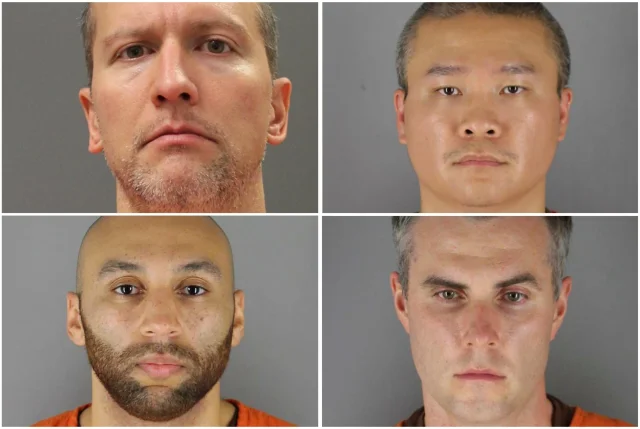 All four officers have been fired from the Minneapolis police department.
Mr Lane's attorney, Earl Gray, has previously told the media that Mr Lane was only on his fourth day on the job on patrol duty and that Chauvin was his training officer.
Mr Gray told a court hearing: "What was my client supposed to do but follow what his training officer said?"
Mr Lane's next hearing is scheduled for June 29, and his attorney is reportedly planning to file a motion to dismiss the charges.
The death of Mr Floyd, 46, has sparked worldwide protests and anti-racism demonstrations.
Protests continued for a 17th day in the United States on Thursday, with crowds in Portland, Oregon, flooding the streets and some activists throwing bottles at police.
Many of those joining the protests have been calling for a ban on chokeholds and other methods of restraint used by police.
*story by The Evening Standard