KENOSHA, Wis. — Police in Kenosha said protests Wednesday evening were peaceful, a welcome change they attributed to a decrease in out-of-town demonstrators.
"I think that the people who were here last night were Kenosha's people," Kenosha County Sheriff David Beth said at a news conference held Thursday at which they offered prepared remarks and took no questions.
"We didn't see streams of cars coming in from out of Kenosha County. A huge part of me thinks that a lot of our issues start when different people with different agendas come here to Kenosha," he said, noting a marked decrease in number of protesters in the streets, drawn to the area by Sunday's shooting of a Black man, Jacob Blake, by Kenosha police.
"Hopefully we're over that hump of what we have to face" he said. "We know that there are still people out there, instigators, that are trying to cause trouble and fire things up."
Kenosha Police Chief Dan Miskinis said while things were "much calmer" Wednesday, the evening's protests did still result in weapons charges and multiple people arrested on warrants, though he declined to provide further details.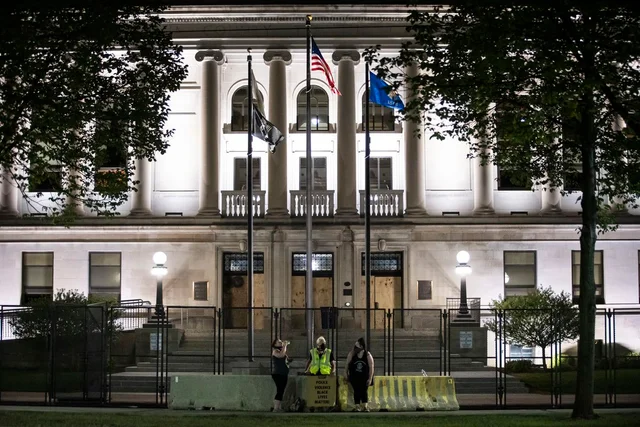 Authorities made a concerted effort to clamp down on mayhem Wednesday, imposing a 7 p.m. to 8 a.m. curfew and announcing they would begin enforcing it with arrests.
Kenosha Mayor John Antaramian said the city is making strides to address issues of racial injustice that hopefully bring safety and unity to the community.
"The city has been working, along with other entities, on putting together a number of committees that are going to be working on systemic racism and dealing with how we're going to improve our community and give everyone a voice," he said, noting that he'd asked Roy People, a local African American pastor, to head up the effort.
"Our community is known around the world for the wrong things," People said. "And I dutifully believe that we have the structure in place now to address every issue that we need."
No additional details were offered on Blake's shooting, which sparked protests and looting this week in Kenosha, and other protests around the country, including the refusal of the Milwaukee Bucks to take the court Wednesday night for a National Basketball Association playoff game.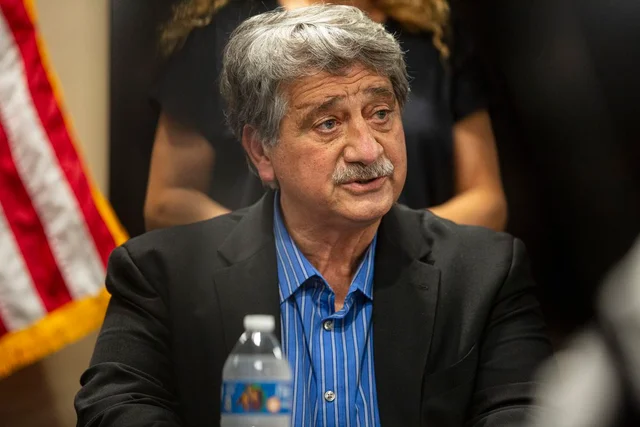 Nor did authorities offer any additional information on Tuesday's shootings that resulted in two deaths, a third man being injured and murder charges against Kyle Rittenhouse, 17, of Antioch, Illinois. Rittenhouse and other armed individuals apparently had positioned themselves on the streets of Kenosha, saying they wanted to protect against the sort of looting and riots that occurred earlier in the week.
Also Thursday, the Rev. Jesse Jackson held a news conference in Kenosha to call on protesters not to give President Donald Trump and the Republican Party any more ammunition to use in his presidential campaign. Trump has made "law and order" a focus of his reelection bid.
"I will say to the citizens of this area, be nonviolent and disciplined. … They want to use the riots as commercials for this president. Do not let them use the fires as commercials," he said. Several Kenosha businesses were set afire by looters.
Jackson, who was scheduled to meet with city leaders in Kenosha Thursday, also called for the indictment of the officer who shot Blake seven times in the back.