Charges have been dismissed against a Philadelphia police officer stemming from an incident involving a Temple University student during the George Floyd protest this past summer.
Philadelphia District Attorney Larry Krasner accused Police Staff Inspector Joseph Bologna, 54, of striking the student in the head with an ASP, a collapsible metal police baton, during the early June, 2020 protest on the Ben Franklin Parkway.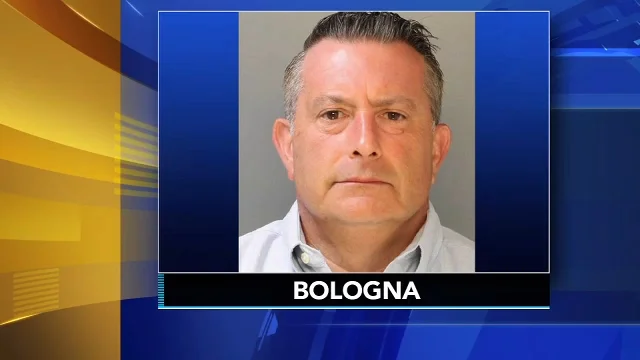 On Friday, the charges of simple assault, possession of an instrument of crime, and recklessly endangering another person against the 30-year police veteran were dismissed.
Municipal Court Judge Henry Lewandowski III ruled video of the incident was not enough to prove the officer committed a crime.
"This is a great day for Inspector Bologna who is a outstanding, dedicated public servant who has risked his life for strangers for a long time," said Bologna's attorney, Brian McMonagle.
After the video surfaced and spread on social media, the community and fellow officers quickly came to the inspector's defense, saying he was just doing his job in a tense situation.
Officers say they were spit on, sprayed with urine and chemicals as well as verbally and physically assaulted during the protests. Bologna's attorneys say his actions were always lawful and justified.
"We said no crime was committed, and now a judge has heard the entire case and he has made that same determination. No crime was committed," said Fortunato "Fred" Perri Jr., attorney for Bologna.
In a statement, Philadelphia District Attorney Larry Krasner said, "Justice must be applied equally and in an even-handed manner. No one is above the law. We fully intend to pursue this case to a just conclusion."
Philadelphia District Attorney Larry Krasner Friday announced he is filing aggravated assault and related charges against Philadelphia Police Staff Inspector Joseph Bologna.
FOP President John McNesby says the District Attorney's Office rushed to judgment. McNesby has always maintained that the video shows the inspector never hit the student in the head as was originally claimed, but on the shoulder.
"There was no, zero, absolutely zero investigation on this. This was an attempt by Larry Krasner to get on every circuit worldwide that he could to grab the headlines while we had disruption in the city," McNesby said.
Inspector Bologna wasn't available for an interview but those close to him say he sees this as a victory.
"I did talk to him. He is very happy. He is still angry. He feels the police department and city administration turn their back on him, which they did. He absolutely feels vindicated today. He did his job," said McNesby.
In a statement, Philadelphia Police Commissioner Danielle Outlaw said:
"On January 15th 2021, all charges against former Staff Inspector Joseph Bologna Jr. were dismissed during his preliminary hearing by Municipal Court Judge Harry Lewandewski.
In early June of 2020, after accusations of excessive force came to light against S/I Bologna, he was removed from street-duty and placed in an administrative role as an Internal Affairs investigation was started. Shortly thereafter, the District Attorney's office announced that they would be filing criminal charges against Mr. Bologna before our Internal Affairs investigation was complete.
As a result of these criminal charges, I took Commissioner's direct-action, and suspended S/I Bologna for 30 days with intent to dismiss.
The District Attorney's Office now has 30 days to decide whether or not to refile charges against Mr. Bologna. If they decide not to refile charges, and if Mr. Bologna decides to apply for reinstatement to the PPD, I will not contest his efforts.
It is important to note that if rehired, Mr. Bologna will be subject to an IAB investigation, as the previous investigation will be reopened."
*story by 6ABC Philadelphia